Teaching Quantum Physics to Children: Ellie the Electron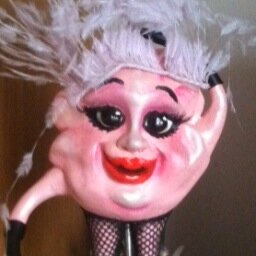 Ellie the Electron is a children's story about an electron who wants to be the star of the show. It was written by Dr. Yvette Hancock, a lecturer in Physics at the University of York. Yvette has done many outreach activities to promote physics to students (such as her Institute of Physics lecture at the Royal Institution), but Ellie goes one step further: communicating complex science concepts to young children through imaginative story-telling.
The story has been made into a musical pantomime (Ellie the Electron and the Quantum Circus), which has played at the Yorkshire Philosophical Society Christmas lecture and the Manchester Science Festival.
Stories about Ellie have appeared on the Australian Broadcasting Company and Reading Time. Yvette has even presented on Ellie at a scientific conference.
Ellie has a Twitter account and a Facebook page.
Watch out for more Ellie the Electron coming your way soon.
(Disclaimer: Ellie the Electron was written by my wife.)