Are first-person pronouns acceptable in scientific writing?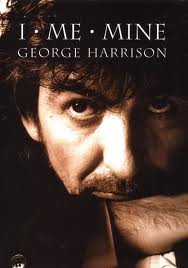 One of the most common questions I get is whether it is acceptable to use "we" or "I" in a scientific paper. "We" or "I" are first-person pronouns. Many professors tell their students not to use first-person pronouns in their writing, instead preferring a more passive tone. Instead of "We speculate that…", these professors prefer "The authors speculate that…" or "It is speculated that…."
Interestingly, this rule seems to have originated with Francis Bacon to give scientific writing more objectivity.
In Eloquent Science (pp. 76-77), I advocate that first-person pronouns are acceptable in limited contexts. Avoid their use in rote descriptions of your methodology ("We performed the assay…"). Instead, use them to communicate that an action or a decision that you performed affects the outcome of the research.
NO FIRST-PERSON PRONOUN: Given option A and option B, the authors chose option B to more accurately depict the location of the front.

FIRST-PERSON PRONOUN: Given option A and option B, we chose option B to more accurately depict the location of the front.
So, what do other authors think? I have over 30 books on scientific writing and have read numerous articles on this point. Here are some quotes from those who expressed their opinion on this matter and I was able to find from the index of the book or through a quick scan of the book.
"Because of this [avoiding first-person pronouns], the scientist commonly uses verbose (and imprecise) statements such as "It was found that" in preference to the short, unambiguous "I found." Young scientists should renounce the false modesty of their predecessors. Do not be afraid to name the agent of the action in a sentence, even when it is "I" or "we."" — How to Write and Publish a Scientific Paper by Day and Gastel, pp. 193-194

"Who is the universal 'it', the one who hides so bashfully, but does much thinking and assuming? "It is thought that… is a meaningless phrase and unnecessary exercise in modesty. The reader wants to know who did the thinking or assuming, the author, or some other expert." — The Science Editor's Soapbox by Lipton, p. 43

"I pulled 40 journals at random from one of my university's technical library's shelves…. To my surprise, in 32 out of the 40 journals, the authors indeed made liberal use of "I" and "we." — Style for Students by Joe Schall, p. 63

"Einstein occasionally used the first person. He was not only a great scientist, but a great scientific writer. Feynman also used the first person on occasion, as did Curie, Darwin, Lyell, and Freud. As long as the emphasis remains on your work and not you, there is nothing wrong with judicious use of the first person." — The Craft of Scientific Writing by Michael Alley, p. 107

"One of the most epochal papers in all of 20th-century science, Watson and Crick's article defies nearly every major rule you are likely to find in manuals on scientific writing…. There is the frequent use of "we"…. This provides an immediate human presence, allowing for constant use of active voice. It also gives the impression that the authors are telling us their actual thought processes." — The Chicago Guide to Communicating Science by Scott L. Montgomery, p. 18

"We believe in the value of a long tradition (which some deplore) arguing that it is inappropriate for the author of a scientific document to refer to himself or herself directly, in the first person…. There is no place for the subjectivity implicit in personal intrusion on the part of the one who conducted the research—especially since the section is explicitly labeled "Results"…. If first-person pronouns are appropriate anywhere in a dissertation, it would be in the Discussion section…because different people might indeed draw different inferences from a given set of facts." — The Art of Scientific Writing by Ebel et al., p. 79.

[After arguing for two pages on clearly explaining why the first person should not be used…] "The first person singular is appropriate when the personal element is strong, for example, when taking a position in a controversy. But this tends to weaken the writer's credibility. The writer usually wants to make clear that anyone considering the same evidence would take the same position. Using the third person helps to express the logical impersonal character and generality of an author's position, whereas the first person makes it seem more like personal opinion." —The Scientist's Handbook for Writing Papers and Dissertations by Antoinette Wilkinson, p. 76.
So, I can find only one source on my bookshelf advocating against use of the first-person pronouns in all situations (Wilkinson). Even the Ebel et al. quote I largely agree with.
Thus, first-person pronouns in scientific writing are acceptable if used in a limited fashion and to enhance clarity.