Rejected for publication: What now?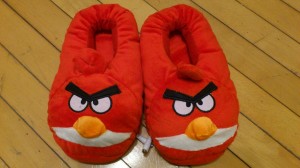 So, your manuscript was rejected? Before you start firebombing the editor's place of work and writing screeds on your blog, consider the following.
Put yourself in the reviewer's shoes. It may be hard to do so, but it is often the best way to understand what the reviewer is trying to communicate. If the reviewer misunderstands something you wrote, could you write it more clearly and avoid the misunderstanding?
View the reviewer as a representative member of your community. Suppose your manuscript had received three reviews, and one reviewer recommended rejection. It might be tempting or easy to treat that reviewer as a crank, but resist. If you consider the reviewer as a representative of your community, then a third of the readers of your manuscript may arrive at the same conclusion. Are you content to have a third of your potential readers disenchanted with your manuscript? Wouldn't it make sense to try and address these issues, and thus gain greater credibility once the manuscript is published? If you view the three reviewers each representing a statistically representative sampling of the meteorology community, then you move away from "satisfying the individual reviewer's comments" to "improving your manuscript to gain greater acceptance by the community".
How do you tell if the reviewer is biased? Look at the comments. Is the reviewer pushing a certain agenda? Or, is the reviewer asking for concessions that do not pertain to a certain agenda: additional supporting evidence, refuting contradictory hypotheses, improved text, more legible figures? In my experience, most reviewers are not expressing personal bias in reviews. So, try to look more objectively at the reviews.
(Image from pirateplush.com)