Booed for Keeping Speakers on Time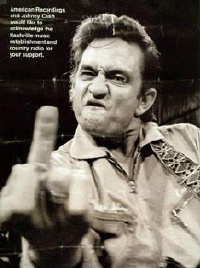 I was session chair at a recent meeting. The meeting was running behind, and they crammed a speaker from the morning session into mine, effectively taking away my 15 minutes of free discussion time at the end. Each slot was 20 minutes long, which as most experienced speakers would infer means that you get 15 minutes for presenting and 5 minutes for questions. The first speaker started. As I pointed out at 10 minutes that he had five minutes to go, he objected. At 16 minutes I stood up, and he continued talking to just shy of 20 minutes. When I told him that there would be no time for questions, the speaker objected by saying that he had 10 seconds. Some members of the audience objected again. So, I allowed one question, noting that it had to be negative 8 seconds in duration.
Some people do not know or use proper etiquette at scientific meetings.
If you are a speaker and are told how much time you have to talk, assume that this does not include time for questions and answers.
If you have a 10-15 minutes talk, allow for 2-3 minutes for questions. If you have a 20-50 minute talk, allow for 5-10 minutes. That is the polite thing to do if you desire to have discussion of your paper afterward.
If you speak for the entire time, do not expect session chairs to do you the honor of allowing questions and answers. You have already caused the meeting to run behind and have either taken time away from the other speakers or have taken time away from the audience for having coffee or lunch. Neither of these groups are usually very forgiving.

Loading ...
Image from http://blog.moviefone.com/2007/11/09/walk-hard-gives-academy-voters-the-middle-finger/