"Cold" equivalent potential temperature?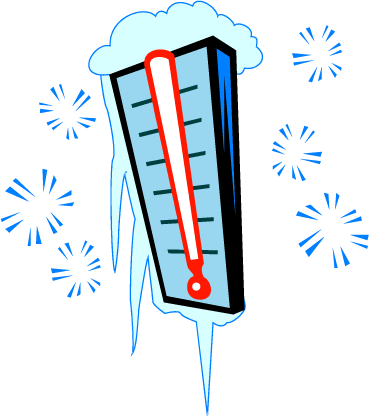 As scientists, we need to be precise in our writing. Evgeni Fedorovich at the University of Oklahoma has tried to keep me honest about writing about "cold temperatures". Know that the air can be "cold" or "warm", but temperatures are "high" or "low."
I want to take this argument one step further. It makes no sense to talk about "cold equivalent potential temperature" either.
This is particularly true because equivalent potential temperature (theta-e) is a combination of moisture content and temperature. So, two parcels of air with the same air temperature could have different equivalent potential temperatures if they differed in their mixing ratios.
Equation for theta-e from Wikipedia.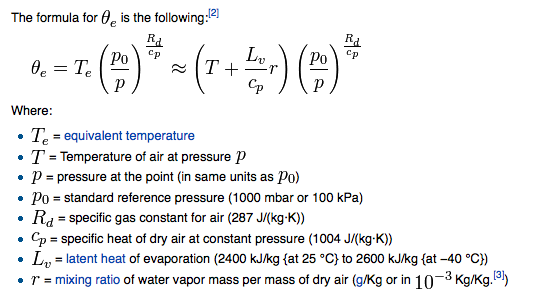 (Thermometer image from http://liberalbureaucracy.blogspot.co.uk)