New Review of Eloquent Science in Elements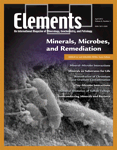 Elements, an international magazine of mineralology, geochemistry, and petrology, with a circulation of over 15,000 scientists has just published a full-age review of Eloquent Science by Pierrette Tremblay, Managing Editor.
Among the writing guides I have read (and there have been several), I would rate this book at the top. It would be well suited for a writing course or as a guide for a young researcher writing his first paper, though experienced writers will also find many gems for improving their writing. Initially I wondered if it would bother me that all examples are related to atmospheric science. But it did not: in fact, because I was not familiar with the jargon, it was clear to me how much improved the revised examples were.
You can download the whole review here for free (p. 156).