Rethinking Poster Sessions as Second-Class
At first, I was furious. It's the best research I've done in a while, and I wanted to present it publicly at the AMS Annual Meeting for all to see. Instead, the program committee gave me a poster.

Instead of throwing together a bunch of graphics and making a boring poster, I wanted to do something different to distinguish my work from the other posters. I wanted to build up some hype, and I wanted to engage people in discussion. I wanted to give people something to take with them to remind them of the poster and to give them a place to get more information about my research.
So, I designed the poster to engage people's thinking. It was a test with six questions. The questions appeared on the poster and were also distributed as a bright yellow handout to visitors. You can see the handouts in an envelope on the posterboard and on the table.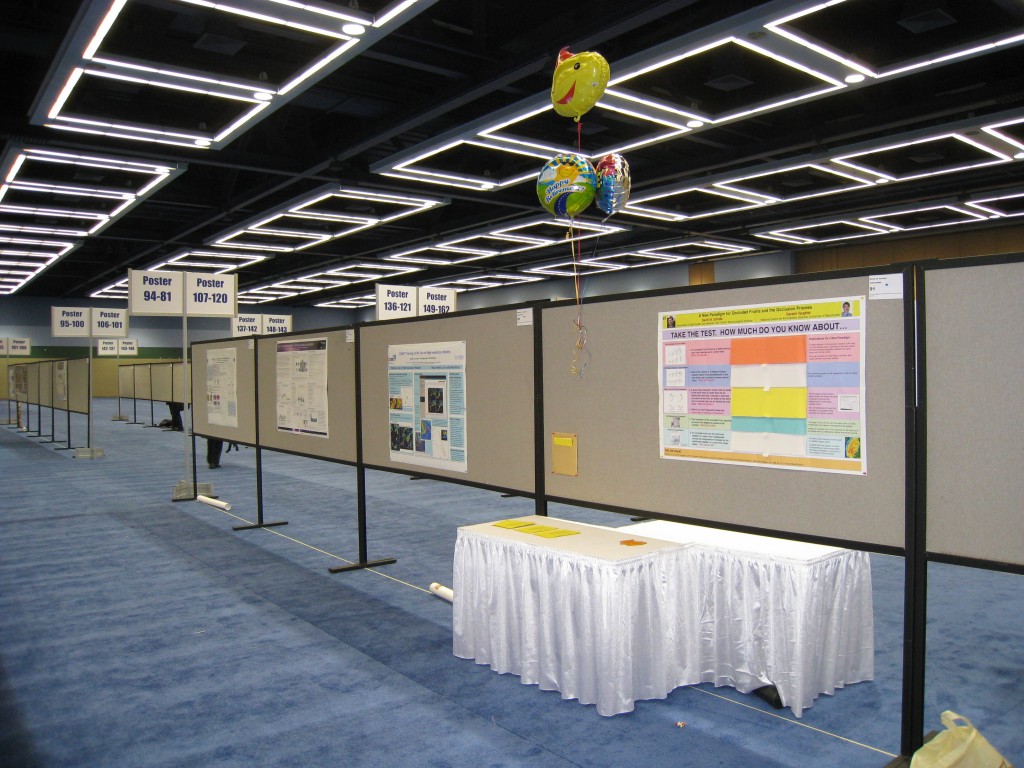 You could get the answers from two places. One was on the back of the handout. The other was on the poster, where people had to flip up the flaps to see the answers to the questions.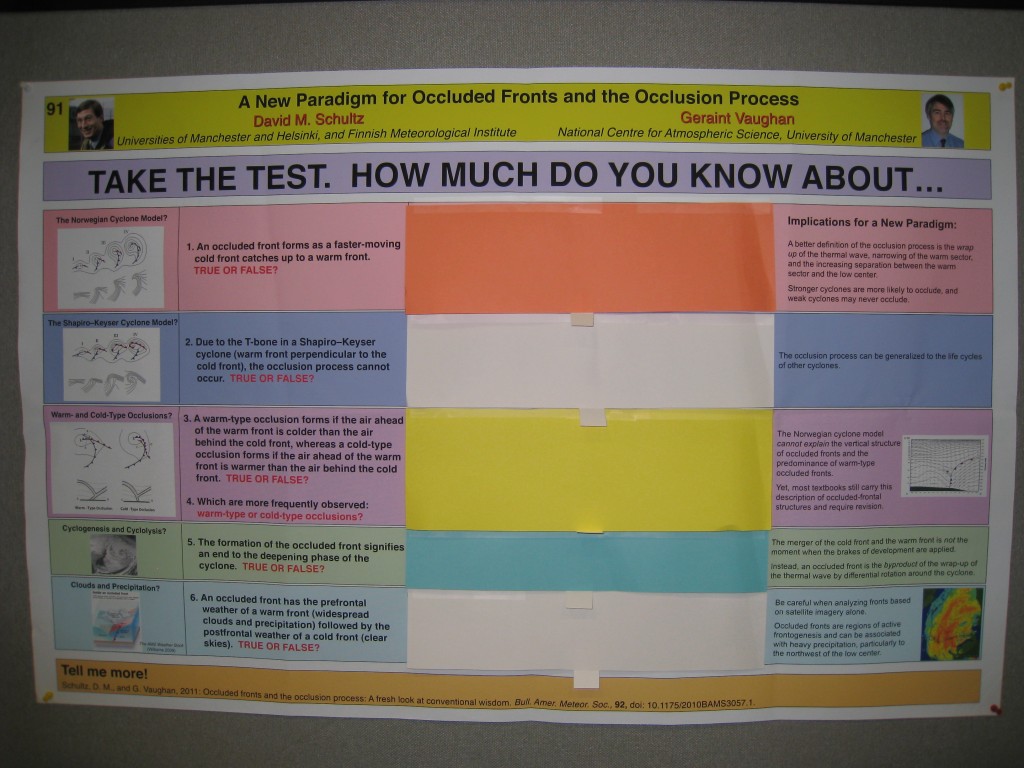 Large balloons at the poster attracted people to the poster, even if just to see what the balloons were for.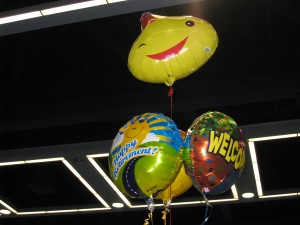 By the time the poster session was over, it was one of the most engaging scientific activities I had ever done. Given that the average attendance at any given session was less than 100 people (and usually 30-50 people), I received more substantive feedback from people during the poster than the one or two polite questions I would have received had I given an oral presentation. I gave out nearly all my handouts, which meant that I directly interacted with at least as many as would have likely sat passively through an oral presentation. Plus, they got a handout to take home and remind them of my poster.
Getting rejected from an oral presentation in favor of a poster was one of the best things that happened to me! I want to thank the WAF/NWP conference organizers for that opportunity.
In the future, I will be more enthusiastic about presenting a poster than giving an oral presentation. In fact, I will probably ask for a poster instead.
To see the research upon which this poster is based, download the manuscript from the AMS Web site.

Schultz, D. M., and G. Vaughan, 2011: Occluded fronts and the occlusion process: A fresh look at conventional wisdom. Bull. Amer. Meteor. Soc., in press
UPDATE: See some of the people that stopped by the poster.