Check your reference list!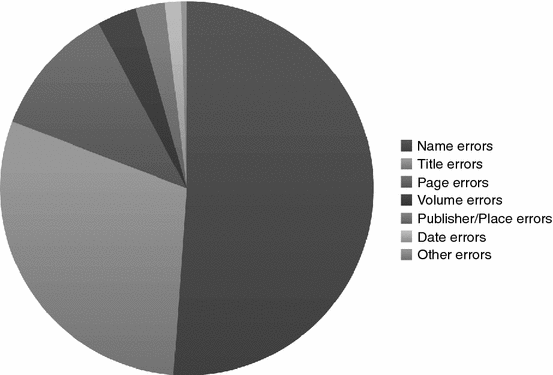 A recent paper published in Scientometrics by Robert Lopresti looks at the accuracy of citations in the five leading environmental science journals. Lopresti found that 24.4% of the references in the reference list had errors in them. Almost half of the errors were in the authors names. Almost 30% of the errors were in the titles. The third most common error was in the page numbers (11.4%).
Only one article of the 53 checked by Lopresti contained no errors in the references that were able to be checked.
The message should be loud and clear. Check and double-check your reference list before you submit your manuscript and again in the page proofs. Do not copy references from another article without checking their accuracy.