"Improving Together: Better Science Writing Through Peer Learning"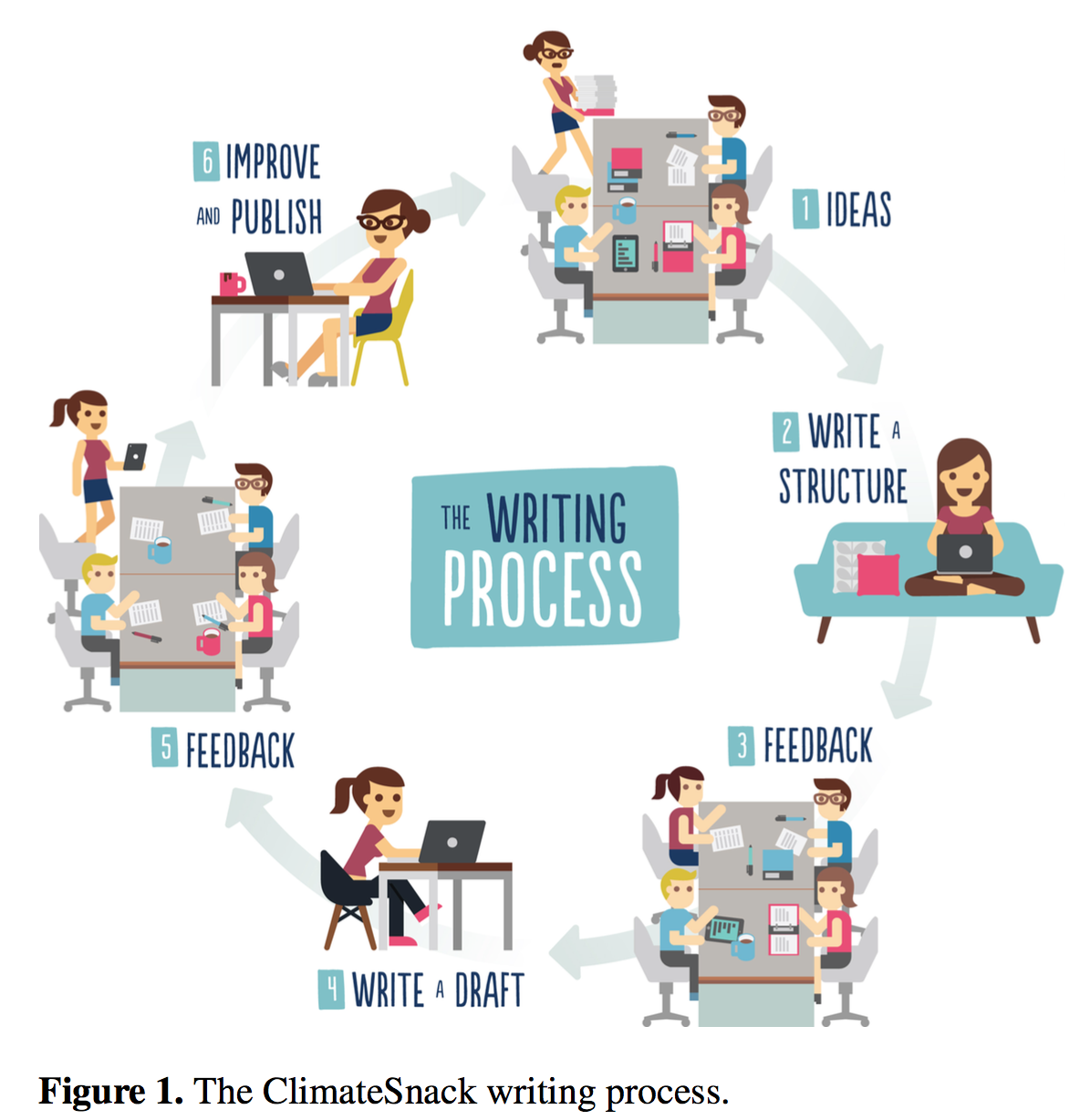 How do you motivate early-career researchers to improve their communication skills? Mathew Stiller-Reeve from the Bjerknes Centre for Climate Research in Bergen, Norway, and colleagues reveal how they were able to develop their writing and communication skills through the development of the ClimateSnack project, described in this journal article in Hydrology and Earth System Sciences. The key was to engage the participants in communicating their own research via the ClimateSnack blog. The reason is simple: researchers who can communicate their science better to a general audience also tend to be better at communicating their research to science specialists within their own discipline. This kind of practice can help develop future researchers, academics, teachers, and communicators.
No matter how long the different writing groups lasted, they brought ECSs together and created a forum for discussing writing skills for various goals such as grant proposals, scientific articles, and conference abstracts. Friendships and community have been built around ClimateSnack (the present author group being an example) allowing ECSs to seek out advice and feedback even if their groups discontinued. Despite the majority of ClimateSnack groups dissolving, some have done very well and thrived.
Although the article details the successes of ClimateSnack, what I like about the article is an assessment of why some ClimateSnack groups failed:
The main reasons for group dissolution that our discussion emphasized are the following:
– low motivation: perceived as a waste of time – poor group discussion dynamics
– too much pressure on group leaders
– no handover of leadership
– competition from other commitments – weak international network
– unclear objectives.
With such a well-balanced approach to working with early-career researchers to develop their writing skills, the ClimateSnack group continues. Contact Mathew if you are interested in hosting at ClimateSnack group at your university.