BEST Journals demonstrate what it takes to be the best.

I wish I could say this was a joke, but it's part of a real email from BEST Journals to me, asking me to submit my papers to them within the next four days.
Gotcha. I wasn't doing anything anyway.
————————-
From: BEST Journals
Subject: Calling for Origianl Papers Aug Edition
Date: August 7, 2014 at 11:24:49 AM GMT+1
To: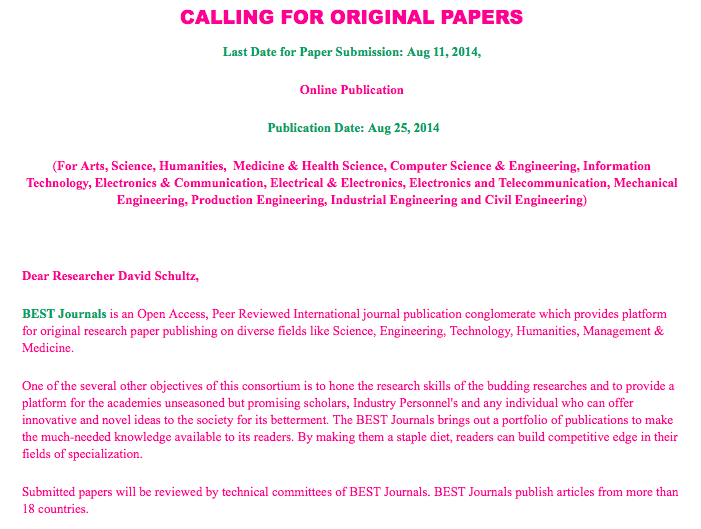 Hint to cheesy online journals: If you're going to ask me to submit a manuscript to you within the next four days, at least use proper grammar and a spell-checker before you send out your emails to me.
You see, I kind of care about the quality of my publications when they get printed. I want to know that a quality copyeditor and technical editor have handled my manuscript and made it better than I could have done myself. Your emails do not inspire confidence.
Stay classy, BEST Journals.