Eloquent Science eBook and PDF chapters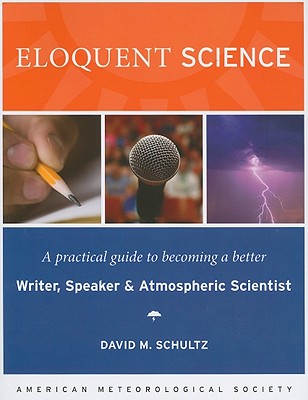 For those who want a digital copy of Eloquent Science, the book is now available through Springer for immediate PDF download (no copy protection, watermarked). The price (as of 26 February 2013) is £22.99 / $39.95 / €29.74.
If you are at an educational institution, your library may have purchased the rights to the whole book or it may be available to you chapter by chapter through Springerlink. The front matter and the back matter are available as free downloads.
Contents of the Front Matter:
Title page
Copyright page
Table of Contents
Preface
Acknowledgments
Foreward (by Prof. Kerry Emanuel, M.I.T.)
How to Use This Book
Introduction: An Incoherent Truth
Contents of the Back Matter:
Appendix A: Commas, Hyphens, and Dashes
Appendix B: Commonly Misused Scientific Words and Expressions
Notes
For Further Reading (10 pages!)
References
Index