Lessons for scientific writers from Leonard Cohen and Tony Bennett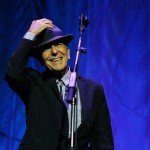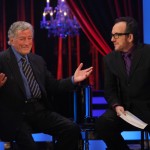 I've been laid up with the flu for the past few days, so I've been watching more TV and DVDs than I normally do. One DVD that I've had for some time, but only got around to watching the other day was Leonard Cohen: Live In London
. The concert was recorded just a few months before my wife and I saw him in Helsinki. On TV, we also caught an episode of Elvis Costello's Spectacle where he interviewed Tony Bennett. The mesmerizing performances by these two singers got me thinking about how their talents overlap with scientific writing, and what we as authors can learn from them.
Less is more. Many singers throw in extra notes or extra "la-la-la"s or vocal hyperbolics because they think it makes them more impressive. No way. The elegant simplicity in the way Bennett sings is what made him last for over 50 years. Cohen had control of tens of thousands in arenas on his most recent world tour, but the show only had one or two "rock" songs. The show was intimate, intense and passionate, without the need for volume or overt rock-and-roll grandstanding.
Thank those around you, pay homage to those who came before you, and support the next generation. Cohen is the most humble and gracious performer I have ever seen. On more than half the songs during the concert, he thanked someone in the band who was featured during the song. He thanked the audience for their support over the years—sincere thanks, not just some rock-star attitude on stage. Bennett paid homage to the other singers (Bing Crosby, Frank Sinatra) that came before him that created the path upon which he would follow. But, he also introduced his fans to the new generation, as he kept admiring the work of his piano player who supported him on stage.
Choose strong words. I've commented elsewhere on the pain that drives Cohen to writing songs and searching for the perfect turns of phrase. Bennett said that he chooses positive songs to sing (not about war) with timeless lyrics and melodies. If either the songwriter or the singer took their jobs less seriously, the audience would receive less than the best show that they can deliver.