Excerpt: Three Items of Essential Reading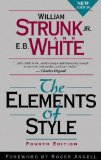 #1: Everyone should own a copy of The Elements of Style, Fourth Edition
by Strunk and White (2000). Ranked 21st on the list of the 100 Best Works of 20th Century English-
Language Nonfiction by the Modern Library, this classic is powerful enough
to teach anyone how to write better. The book is short enough to read in an
evening (about 100 pages), comes in the size of a paperback novel, and is less
than $10.
#2: After Strunk and White, every scientific writer should read Gopen and
Swan (1990), "The science of scientific writing." Gopen and Swan (1990) argue
that by understanding the science of how readers read, authors can improve
their own writing. Of greatest significance is the importance of coherence be-
tween sentences. Examples, both before and after editing, show how to apply
their techniques.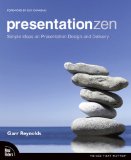 #3: Presentation Zen: Simple Ideas on Presentation Design and Delivery

by Reynolds (2008) and the accompanying Web site presentationzen.com provide
a fresh way to approach the process of planning and constructing presentations.
Although the Zen approach may not work for every slide in your scientific pre-
sentation, the techniques and the distinctive approach will have the same impact
on your presentations as The Elements of Style
does for your writing.